Description
3R Mineral promotes the implementation of wind farms, solar farms and energy storage. In collaboration with INRS, 3R Mineral is currently evaluating the geothermal potential from its flooded pits and is actively working to develop CO2 capture and sequestration with various partners.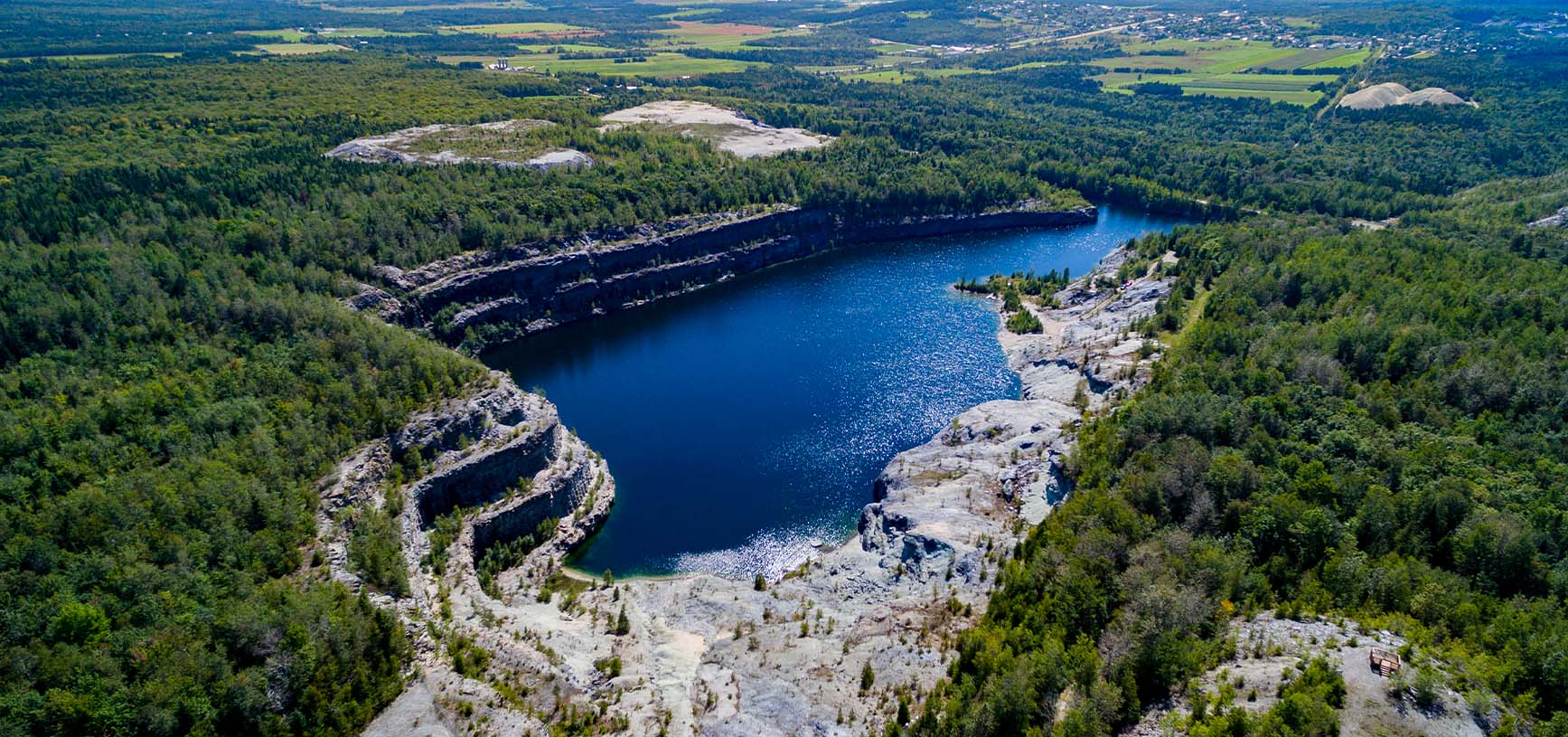 Boston Lake, Sacré-Coeur-de-Jésus
Objectives
1
Develop strategic alliances
Facilitate access to our mineral reserves and obtain government authorization certificates with our partners.
2
Reduce and neutralize chrysotile fibers
Reduce and neutralize chrysotile fibers from our mineral reserves, responsibly and safely, while benefiting from great social acceptability.
3
Restore the Mine Sites
Accelerates mine sites restoration in an environmentally friendly, sustainable and innovative manner.
4
Capture CO2
Actively support the development of CO2 capture technologies.
5
Renewable energies
Promote the establishment of wind, solar and energy storage farms on our sites.
Reduce the Ecological Footprint
Foster innovative technologies.
Promote the Circular Economy
Use our reserves of minerals already mined and crushed.
Create Quality Jobs
Create high-tech jobs.
Improve Air Quality
Develop the potential for CO2 capture from our mineral reserves.
Restore the Mine Sites
Reimagine the landscape by reshaping, revegetating and reforesting it.
Ensure the Sustainability of the Company
Concretize the valorization of our mineral reserves for the years to come.
Create Community and Shareholder's Value
Maximize our assets.